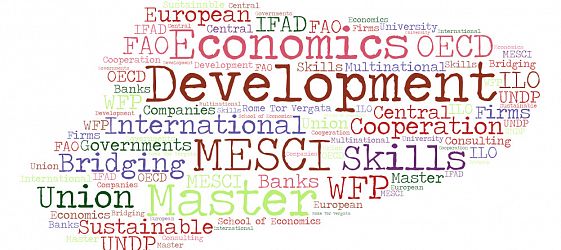 Master MESCI - Bridging Skills for Sustainable Development
Master in Development Economics and International Cooperation Bridging Skills for Sustainable Development is a 1 year international Masters (M2 level) programme (60 credits) in development economics and international cooperation. at the School of Economics of the University of Rome Tor Vergata.
The programme, which is taught in English, provides a solid grounding in the most recent economic theory in micro- and macroeconomics, as well as in econometrics and statistics.
This intensive Master aims to equip students with an in-depth understanding of economic development issues, as well as with analytical skills and methods for applied research on poverty, inequality, migration, labour, credit, gender, environmental and trade issues.
Courses are grounded in the current challenges the world is facing in the implementation of the Sustainable Development Goals and students are provided with opportunities to learn and interact with staff from United Nations specialized agencies headquartered in Rome (FAO, IFAD and WFP), where many past students have subsequently gone on to undertake internships and to find employment.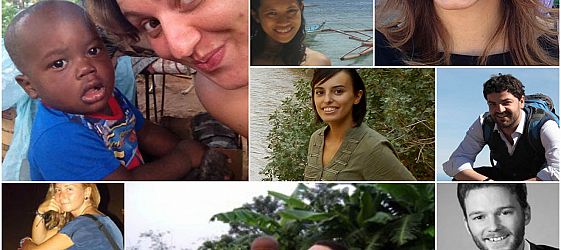 ALUMNI VOICES
Read the stories of our past students. They will tell you why they have chosen MESCI's program.